International cooperation
One of the important program activities of City of Women is international cooperation and networking, as well as the presentation and promotion of Slovenian artists abroad, both within partnership projects and international co-productions. City of Women is part of:
MUSICA FEMINA // 2018 - 2020 // european project
Don't miss: Open Call for women composers under 30 / deadline 15.4.2019
Musica Femina is a two-year cooperation project of international partners who share visions of gender equality in the cultural and artistic sector. By 2020, a variety of activities will have been implemented in different local environments, highlighting the creativity of women composers, facilitating new creations and transnational mobility of music artists as well as proposing discursive programs on music and musicology and implementing structural changes in regard to equality in the music industry.
Partners: maezenatentum.at (Austria), Association for the Promotion of Women in Culture - City of Women (SI), Gryllus Kft (Hungary)
In collaboration with: Archiv Frau und Musik, Frankfurt am Main (Germany), Heroines of sound, Berlin (Germany)
MUSICA FEMINA / LJUBLJANA (5. – 14. 10.2018)
In the frame of the 24th International Festival of Contemporar
Arts – City of Women
Starting from the presentation of the European cooperation project and then engaging more specifically with the local context, the program featured Slovene and International music makers, presented good practices of cooperation and dissemination and addressed different ways of engaging audiences.
http://www.cityofwomen.org/en/content/2018/project/musica-femina
http://www.cityofwomen.org/en/content/2018/project/position-female-music-artist-slovenia
http://www.cityofwomen.org/en/content/2018/project/rehumanization-iv
http://www.cityofwomen.org/en/content/2018/project/agnel-castello-duthoit
http://www.cityofwomen.org/en/content/2018/project/nabelose
http://www.cityofwomen.org/en/content/2018/project/gnucci-ambervalent
http://www.cityofwomen.org/en/content/2018/project/fierce-women
http://www.cityofwomen.org/en/content/2018/project/kristina-aleksova-aka-rat
City of Women also participated on the roundtable Women in the Music/Festival Industry in the Ex-Yugoslav Region @ MENT Festival Ljubljana, 2019, Kino Šiška.
Host: Laura Kriefman (Hellion Trace, Keychange, UK)
Speakers: Maja Starčević (EXIT Festival, RS), Nina Dragičević (City of Women/Musica Femina, SI), Katarina Cvetkovska (Password Production, Taksirat, MK), Adriana Šnajder (fakat., HR)
The music industry buzzword in 2018? Keychange! The representation of women in the music industry is still very low in all European countries, which is why this pioneering international initiative has set greater gender balance and empowering women as its goals, thereby working towards a different future for the music industry. MENT Ljubljana joined the campaign as the first festival in the region. Aware that the representation of women in the music industry is undoubtedly even more alarming in the Balkans than in Western European countries, and that other regional festivals have yet to join the initiative, we wish to encourage additional discussion of the issue. That's why we'll review the actual situation regarding the role and position of women in the music and festival industry with a representative of Keychange and participants from various ex-Yugoslav countries, as well as go over potential future developments and the possibilities for change.
https://www.ment.si/ment-keychange/
PERFORMING GENDER - DANCE MAKES DIFFERENCES // 2017 - 2019 // european project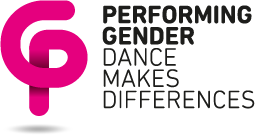 A two-year international program (6 partners from 5 countries) designed for European professionals (or future professionals) in the field of dance and performance art (including 5 international makers, 5 dramaturgs and 50 dancers/performers, 35 days of trainings, 5 sketches/works publicly performed, 5 workshops and a publication).
The project aims to improve skills, strategies and discourses about the intersection of performance and gender.
Project leader: Comitato Provinciale Arcigay Il Cassero, Gender Bender Festival (Italy)
Partners: Association for the Promotion of Women in Culture - City of Women (SI), Comune di Bassano del Grappa (Italy), Paso a 2 Plataforma Coreográfica Asociación Cultural (Spain), Theaterfestival Boulevard (The Netherlands), Yorkshire Dance Centre Trust Ltd. (United Kingdom).
GENDER.NET / Cultural Gender Practices Network
The platform arises from the need for a free and safe space where activist, intellectual, artistic and cultural production can take place, which will contribute to the visibility of various feminist practices and technologies of resistance. Regional women's, feminist and queer festivals, media websites and initiatives belong to the continuity of feminist practices in the nEXt YU area, while at the same time they open up new fields of action and voice a new generation of feminists with different private and public histories.
Members:
City of Women / Ljubljana, Slovenia
What Drives Us is an international project that seeks to shed light on festival sustainability. Acknowledging that festivals run on different models, we invite grassroots collectives along with more institutionalised organisations to share their approaches towards sustainable cultural work. The initiative was started in 2014 as part of the 11th edition of The HTMlles, feminist festival of media arts + digital culture in Montreal, produced by Studio XX.
An online publication is the result of an ongoing investigation into the theme of festival sustainability.
The festivals presented:
International Festival of Contemporary Arts - City of Women / Ljubljana, Slovenia
A SPACE FOR LIVE ART // 2008 - 2013
Live art, an artistic discipline which "defies all definition" is experiencing a remarkable renewal. It's fluctuating and diverse forms, the special inclusion of public, innovative performance spaces and usage of performance language make one of the most innovative performance genres, propogated especially by women artists. Live art was little known to the world at large. To bridge this gap and strenghten the position of new forms of live art in Europe, eight cultural structures have partnered in a five-year European project entitled A Space For Live Art. Results of the project are summarized in a publication, which you can download here.
Partners:
City of Women / Ljubljana, Slovenia